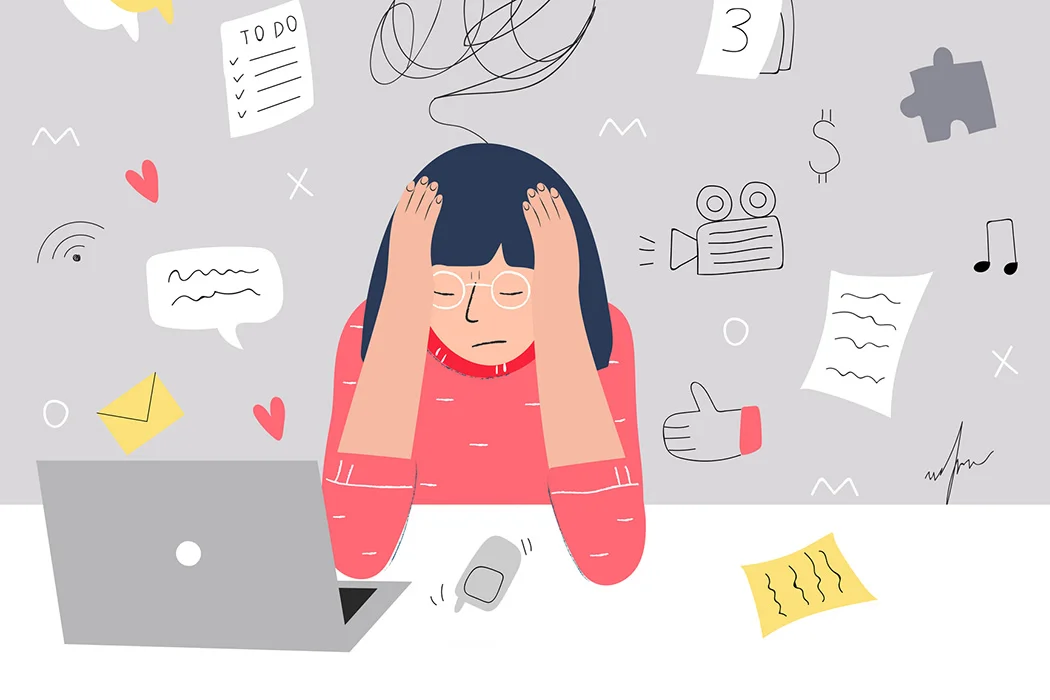 Best therapists for Attention Deficit Hyperactive Disorder (ADHD) in India
ADHD is a prevalent neurodevelopmental disorder that affects not only children but also adults. Almost 60% of individuals who experienced ADHD symptoms during their childhood continue to encounter ongoing challenges in their adult lives. However, it is frequently misdiagnosed, particularly among women. Despite these hurdles, many individuals with ADHD lead fulfilling and productive lives. With the guidance of therapy, ADHD becomes much more manageable.
Whether you're a child, an adult struggling with ADHD, or someone looking for a diagnosis, here are some exceptional therapists who can assist you on this journey!
With 31/2 years of experience as a teacher, she not only cares for academics but also the well-being of her students. She has experience working with disabled children including attention deficit hyperactivity disorder & autism. Working extensively with children and adolescents, she believes in empowering her clients, and building their self-esteem, and self-image. She also actively works in psycho-educating and counseling parents. She has training in play therapy, graphology, mindfulness, and child psychology.
With 4 years of experience as a counseling psychologist, Ankita Kumari specializes in many mental health issues including ADHD. She integrates a variety of modalities into her approach, ranging from Person-centered, CBT, Expressive Art, Solution oriented, to NLP, because she is aware that every person has their own unique set of expectations and experiences.
With 4 years of experience and a professional diploma in Clinical Psychology, Anjali is well-versed in the fields of Mental Status Exams, Case History Gathering, Psychometric Assessments, Diagnoses, and a variety of therapy methods. She takes an interdisciplinary approach to therapy and tends to base her treatment options on the wants and requirements of her patients. She has a deep belief in the benefits of kindness and empathy for both oneself and others.
A registered clinical psychologist with 7 years of experience, Ritika Budhiraja focuses on a multitude of issues including ADHD. She works with clients from all age groups with a specialization with young adults and adolescents. She uses CBT techniques couples with clinical assessments and evaluations for a precise diagnosis.
With 12 years of experience, she specializes in multiple mental issues, including developmental delays, like ADHD. She focuses on promoting self-worth and confidence development, career guidance, and career choices. She has training and expertise in dance therapy, emotional freedom technique, hypnotic behavior therapy, and cognitive behavior therapy.
With a specialization in neurodivergent conditions, like ADHD, he has helped many individuals dealing with psychosocial problems. Motivational Enhancement Therapy, Psychodynamic Psychotherapy, CBT, DBT, EFT, Attachment Oriented Therapy, and Metacognitive Therapy are a few of the methodologies he incorporates into the sessions. Understanding that every person has a different trajectory, he focuses on the attachment style and emotional needs of each person, by creating a non-judgmental, accepting, and emotionally aligned safe space where people can become self-aware and practice mindfulness, which will improve their psychosocial adjustment to the current environment and nurture their personalities.
A counseling psychologist and a UNESCO-CID certified Expressive Arts-based therapist, she uses expressive arts based therapy techniques— a multi-modal approach utilizing movement/dance, visual art (painting, drawing, etc), writing & music in a therapeutic context and DBT to help her clients. She has experience with children, adolescents and adults in areas of autism, ADHD, anxiety and more.
ADHD can be overwhelming but therapy shouldn't be! Download the MindPeers app and get access to over 100 amazing therapists! Use code FIRST for 50% off on your first session.
Topics:
overthinking
,
mentalhealth
,
psychology
,
burnout
,
worklife
,
communication
,
anxiety
,
decision making
,
career
,
cope
,
therapy
,
productivity
,
ADHD
,
attention